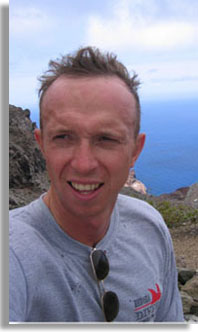 Captain James "Jim" Philippson was killed in action in Afghanistan on 11th June 2006.
Jim was part of a rapid reaction unit called out from Forward Operating Base Robinson to rescue an injured comrade whose patrol had been ambushed and was under sustained and heavy attack in Sangin.
Before reaching their comrades the rapid reaction unit was also ambushed and it was during this attack that Jim sadly lost his life.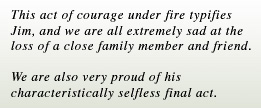 ---

All donations will be posted on the "beneficiaries" page of this website.



H4H Golf Tournament at Meyrick Park Golf Club
Postponed due to Covid-19

If you wish to make a donation, or wish to carry out an event, such as climbing Everest, skipping for 24 hours non-stop, shaving your head or knitting a long scarf, then please get your sponsors and yourself along to:
justgiving.com/fundraising/captain-jim-philippson
All donations will go direct from Just Giving to Help for Heroes, and the relevant gift aid will be collected by Just Giving and they let us know who has made donations so that we can thank you and keep you up to date with our activities.
Should anyone wish to create an event but want to donate to another charity in James' memory, please let us know and as long as it is along the lines of what Jim would want, you will have our blessing and encouragement and another page can be created with Just Giving.
AN UPDATE ON OUR SUPPORT FOR HELP FOR HEROES

An additional £2,000 has been donated in James' memory by Juliet and Ian's 'Adventure before Dementia' journey to Mongolia, making a total of £56,000.

"We feel privileged to have been chosen by James' family as a suitable beneficiary of donations in his memory. We will be delighted to spend this money wisely, providing practical and empathic support to our wounded, injured and sick. I have taken the liberty of including a few facts about Help for Heroes in the graphic below" KATE WASCHE, HELP FOR HEROES