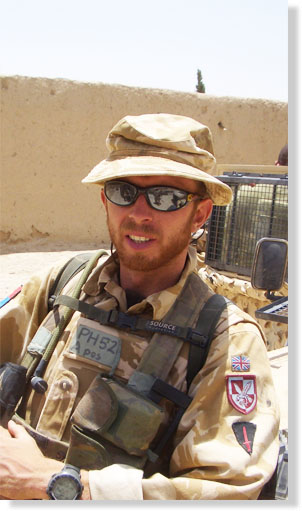 Captain James "Jim" Philippson was
killed in action in Afghanistan on
11th June 2006.
Jim was part of a rapid reaction unit called out from Forward Operating Base Robinson to rescue an injured comrade whose patrol had been ambushed and was under sustained and heavy attack in Sangin.
Before reaching their comrades the rapid reaction unit was also ambushed and it was during this attack that Jim sadly lost his life.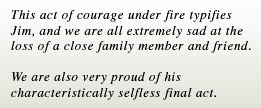 ---
FIONA'S UPHILL STRUGGLE
Fiona Langridge got on her bike and cycled up the Col d'Iseran in the French Alps, raising money for the Captain James Philippson Trust and Help for Heroes.
Click here for more details.
---

JUBILEE SAILING TRUST
As a result of our donation to the Jubilee Sailing Trust, we were invited out on the Lord Nelson for a day sail, to see where the money goes that is donated to the Trust.
Click here for more details.
The Captain James Philippson Trust Fund and website has been set up by Jim's friends and family to try to give some value and benefit to the tragedy that we have all experienced.
Funds raised in the name of the Trust will go to a variety of beneficiaries and charities that we feel Jim would have supported.
The Grant Board welcome any recommendations or requests for donations to specific charities or causes and a decision will be made by the board bearing in mind "what Jim would want".
The Charity Aid Foundation validates and approves all donations before they are issued from the fund.
---

All donations will be posted on the "beneficiaries" page of this website.
---