---

JUBILEE SAILING TRUST
As a result of our donation to the Jubilee Sailing Trust, we were invited out on the Lord Nelson for a day sail, to see where the money goes that is donated to the Trust.
Click here for more details.
---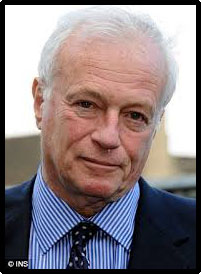 It saddens us to report the sudden death of Tony Philippson, James' father on 10th June 2014.
The strength of character, nobility, courage and resolve shown by him when he was fighting the cause of our soldiers in conflict is clearly a characteristic which both he and James shared.
Instead of floral tributes we ask for donations to the Captain James Philippson Trust by following the Donate link above. This will help us to continue our efforts on behalf of our chosen charities.